Hello everyone!
SOURCE: GIPHY
Good to see that everyone is alive and well after this crazy semester. I'm not going to lie, there were more times than not that I had to really push myself to get going on things, I think my brain knows the end is near.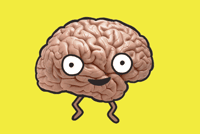 SOURCE: GIPHY
Anyway, today I'm here to talk to you about Jaymee, Roxanne and I's course prototype!
We had a lot of fun creating this thing and I would be lying if I said that I didn't learn a few new things during the whole process.
We were asked to include our course prototype, as well as our course profiles. I've included everything in the document links below, so please go check them out if you have a chance.
Course prototype login info:
course prototype login info
We were also asked to provide you all with an overview of the whole process that went behind creating our prototype. For a more detailed look at how we decided on an LMS platform and what sort of work went into this assignment, please go check out my previous posts:
Blog about our general idea and direction for the prototype
https://andresaranedablog.wordpress.com/2017/01/23/lets-get-this-started/
Blog about experimenting with Google Classroom
https://andresaranedablog.wordpress.com/2017/01/30/interview-with-the-google-classroom-guru/
Blog about creating your own artifacts and content
https://andresaranedablog.wordpress.com/2017/02/22/why-you-should-start-creating-your-own-curricular-and-pedagogical-content-for-your-class/
Blog entry describing course profile and details about the creation process
https://andresaranedablog.wordpress.com/2017/03/02/so-whats-going-on-with-my-prototype/
Blog entry revolving around my group putting the finishing touches on our prototype and my review of what I liked and didn't like about Google Classroom
https://andresaranedablog.wordpress.com/2017/03/25/the-quirks-of-using-google-classroom-finishing-up-our-prototype/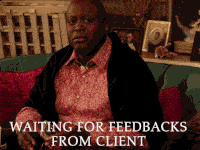 SOURCE: GIPHY
As for the peer evaluations, I am really happy we got so much feedback from our classmates about our project. I was a little worried prior to handing in our prototype because I wasn't too sure how it would measure up against other courses. I always experience a little self-doubt, but overall, I'm really happy with what we came up with.
The feedback we received was SO useful and it really made me think critically of the elements that we ended up forgetting to include, or omitted altogether.
One of the biggest take-aways from this assignment is whether or not I'll ever use Google Classroom for myself. After reviewing my classmates' projects, I got to take a closer look at Moodle, which I've only had a few chances to actually work with. Right off the bat, I'll tell you right now, Moodle seems like a better choice if you are looking for more features, customization and an overall, more organized and polished-looking product. Obviously there are some drawbacks to this LMS, but from what I gathered, it appears that it has a lot more to offer in terms of aesthetics and organization (compared to Google Classroom).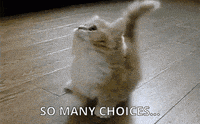 SOURCE: GIPHY
When we decided on our LMS platform, Google Classroom seemed like the most logical choice for us. Being that we all work for the same school division, and we all use Google EVERYTHING for the most part, we decided to go with the Google LMS platform. We didn't shop around, we didn't experiment with other platforms, and we didn't really look into what sort of features other platforms had to offer. I don't really regret or resent our choices, but I do wish we could have looked around first.
Needless to say, I have some beef with Google Classroom. The platform is lacking in some crazy departments I never thought it would be lacking in. For one, there is almost next to no way to customize the look, organization or feel of your course. You can't add pictures wherever you want, you can't change fonts or font sizes, or anything to that extent.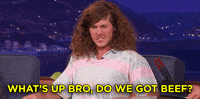 SOURCE: GIPHY
The inclusion of an "assignment feed" is great when you are working within the LMS in a live setting and a live classroom; but when you are working ahead, building your course from scratch and adding assignments, the feed jumbles everything and posts it as you add. The result: a giant, confusing and ridiculous mess. This would be less of a troubling factor if the feed didn't take up the main portion of the entire site. As soon as you log into our course, the feed is the main focus point. The assignments are all posted in no logical order, which is definitely confusing. I had this issue and chose to ignore it (mostly because we had already put SO much work into the whole thing, and we didn't want to restart and do everything in another LMS platform). The feed should be something I choose to enable, because quite honestly, I feel like it impacted the overall feel of our project in a negative way.
Google Classroom doesn't allow you to move things around or actually manipulate elements so that they look the way YOU want them to look. Instead, it just posts everything and throws it into an unorganized, digital pile of assignments (so to speak). Not that great if you're like me and you like things to look SLICK, ORGANIZED and EASY TO READ!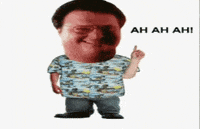 SOURCE: GIPHY
I've taken all the feedback we received from our reviewers to heart, and appreciate all of the constructive criticism. For any further changes we'd make as a group to our prototype, please check out the attached file for a more detailed look at our plan:
Dre, Jaymee and Roxanne's course prototype changes document
Changes to our prototype
Creating digital artifacts has become a thing I'm quite fond of now. Artifacts allow me to present information in much more entertaining, and (hopefully) much more engaging ways. If I don't end up setting up a blended learning course in my class next year, I'll at least be implementing the use of artifacts.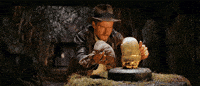 SOURCE: GIPHY
I actually experimented with artifacts this year, and I even had students create their own artifacts for some of their projects. My students LOVED this, and are constantly asking me if we can do more of these type of assignments. This was one of the main reasons why I wanted to create a unit/course that taught students how to use all these tools to create their own artifacts. With a little direction and instruction, even students in grade 6 can pull off these types of assignments quite well. The key is to scaffold as much as possible and build up on what they already know.
This is actually why we also chose to include a summary of learning in our course prototype. At the end of the unit, students put everything they learned to use. Rather than doing a typical writing assignment, students can present their pieces in fun and dynamic ways.
Here is my artifact I created for my module of our course prototype:
This thing was so much fun to make. I got to joke around, draw and "act a fool" all while passing information down to my students. I could see this working out so well for math and any type of literacy class. Furthermore, as I continue making artifacts for my university classes, I am building my own library of resources and exemplars that can be used for any of my own classes when I'm teaching kids how to do these things themselves.
As we finish off the semester, I am quite happy with the things I learned in this class. As far as blended learning (or online classes) go, this class is a great example of what can be done with this type of setup. These classes have managed to create a really real and supportive online/digital community. I'm lucky to have had the opportunity to participate in, and see all of these things play out right in front of me. Although I wouldn't be doing the exact same thing with my future classes, I'll be sure to borrow many of the elements that made this class so much fun to be a part of.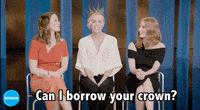 SOURCE: GIPHY
Thank you to everyone who has ever read, commented, or engaged with my blog, my tweets or my Google+ questions. Hopefully I was able to provide the same sort of help in return to some of you.
In closing, I'd like to share my summary of learning with you guys. Give it a spin and let me know what you guys think.
Good luck in the last little stretch and I hope you all enjoy your time off!
Sincerely,
Dre